WELCOME TO BAAN KHAOSOK RESORT


Baan Khao Sok Resort is run by a family located just a few kilometres from Khao Sok National Park. The resort restaurant situates next to a resort private canal. Tree houses and garden bangalows are in the midst of flowers, gardens and fruit orchards. With its tranquil and nature abundance, you will have a chance to see birds, squirrel and jungle fowls come out for food. Shops and ATM just short walk from the resort.

The Khao Sok National Park is both a nature lover's paradise and a giant playground where you can trek in the rainforest, ride an elephant, go on a night safari, and even dive to sunken temples at the bottom of a lake.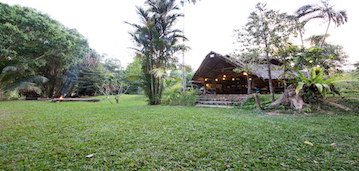 Reiverside Restaurant
Sok River with mountain veiw. The restaurant has both Thai and western food open 7am to 10pm daily. Chief recommendation is Special Pad Thai. Our fruit veverage is freshly made from fruit in our orchards such as lemonade, coconut juice etc.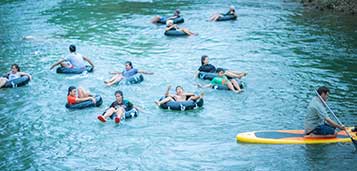 Tubing along Sok River
Guests can tubing along sok revier near resort.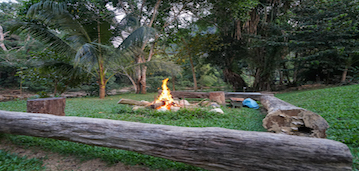 Camping
@Baan Khaosok Resort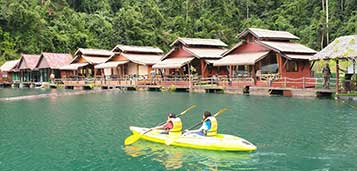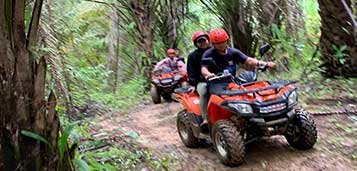 Khaosok ATV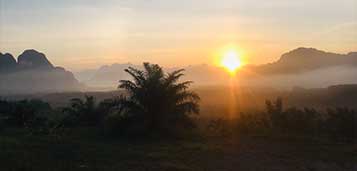 Seeing the mist at Khaosok viewpoint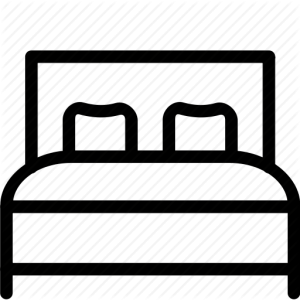 Garden view tree top rooms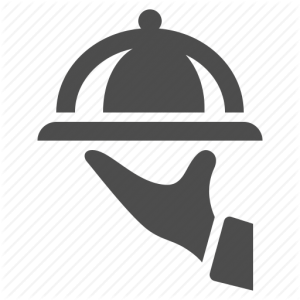 Riverside Restaurant

Rooftop cocktail bar

Outdoor Parking

24 hour front desk staff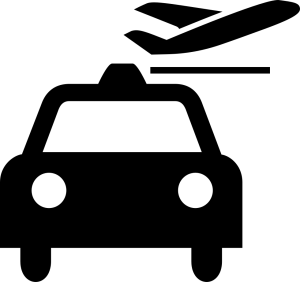 Airport pick up/drop off service

Pets Allowed

Laundry service
Treehouse Deluxe Air-condition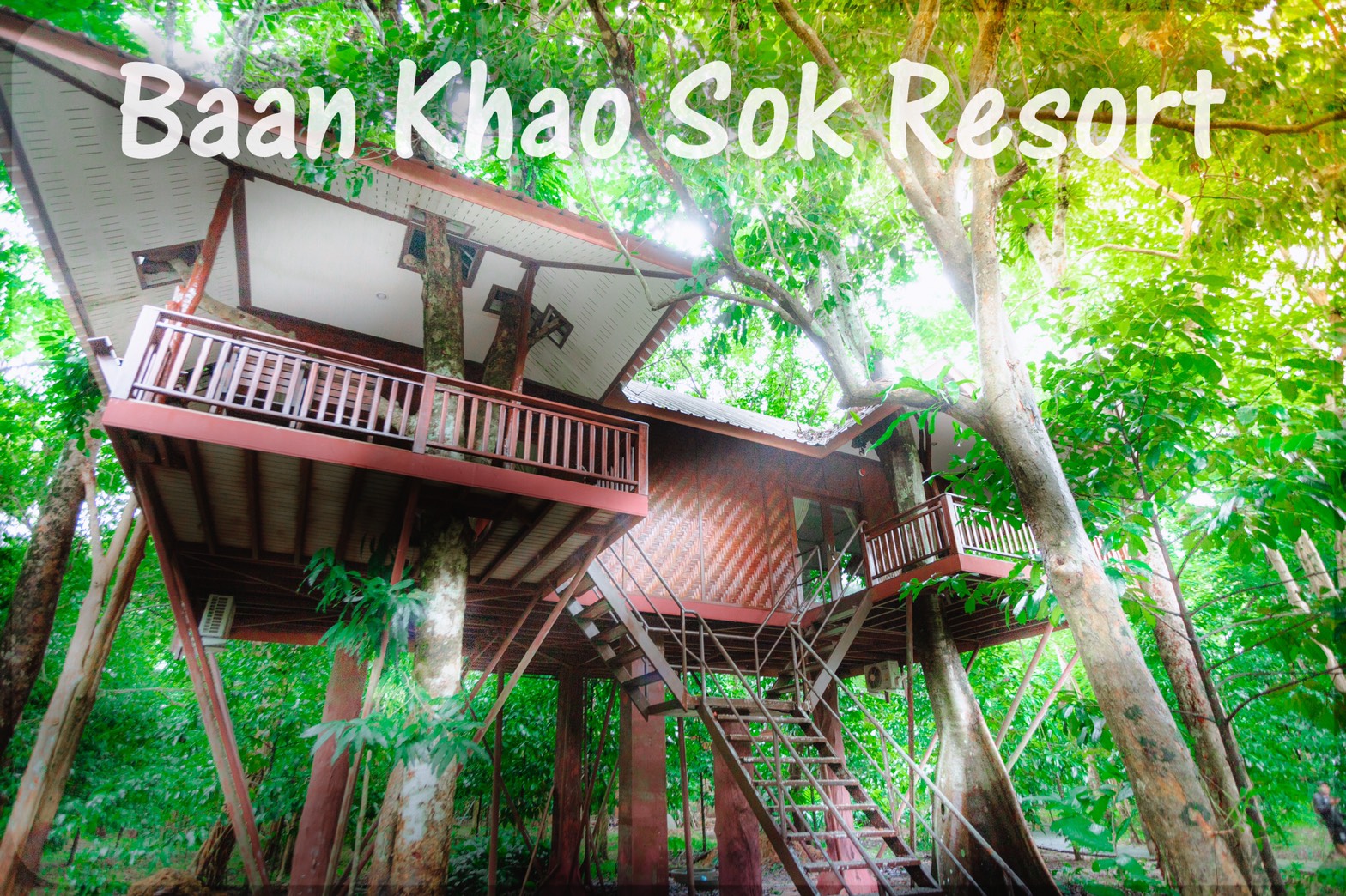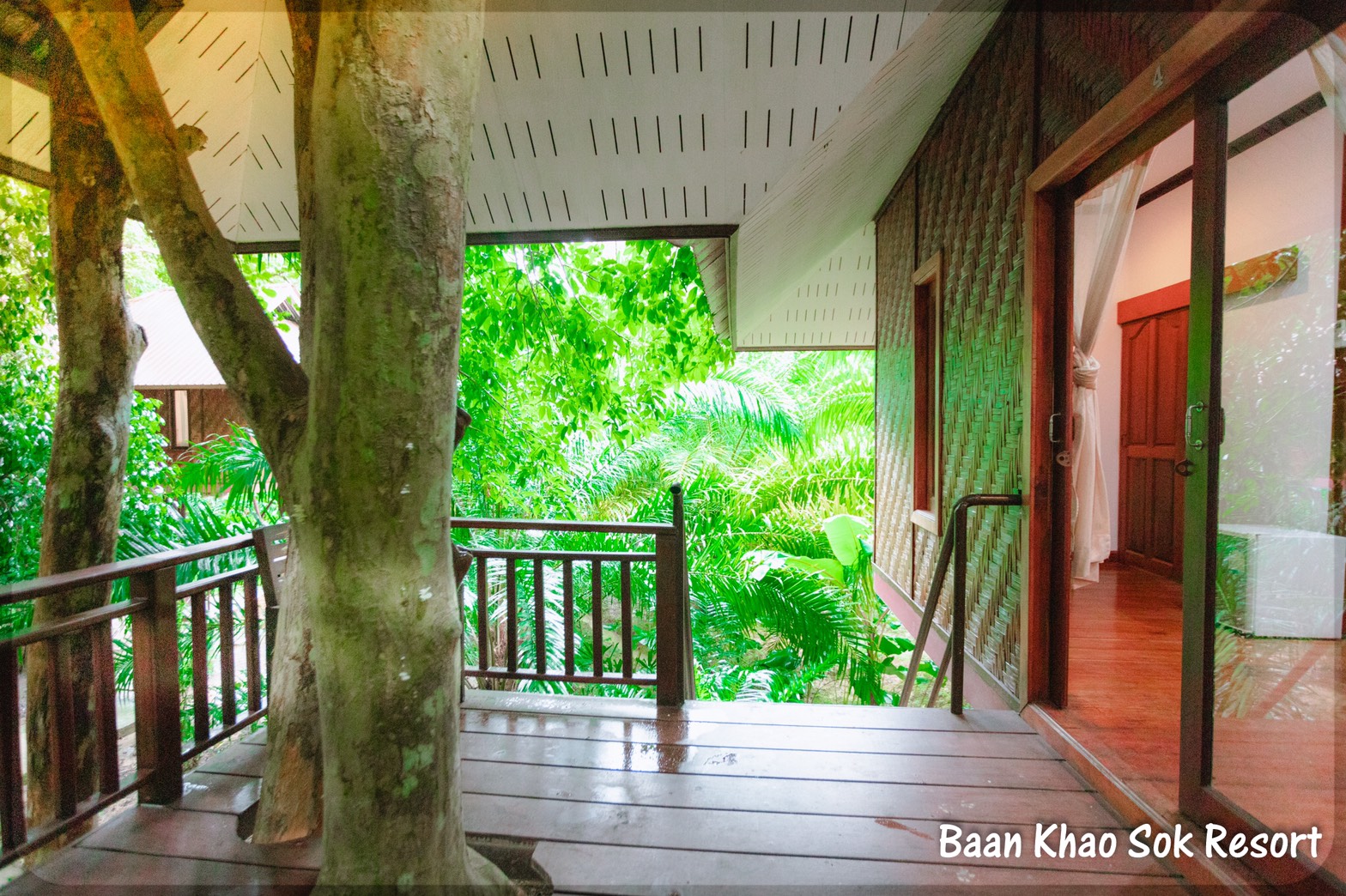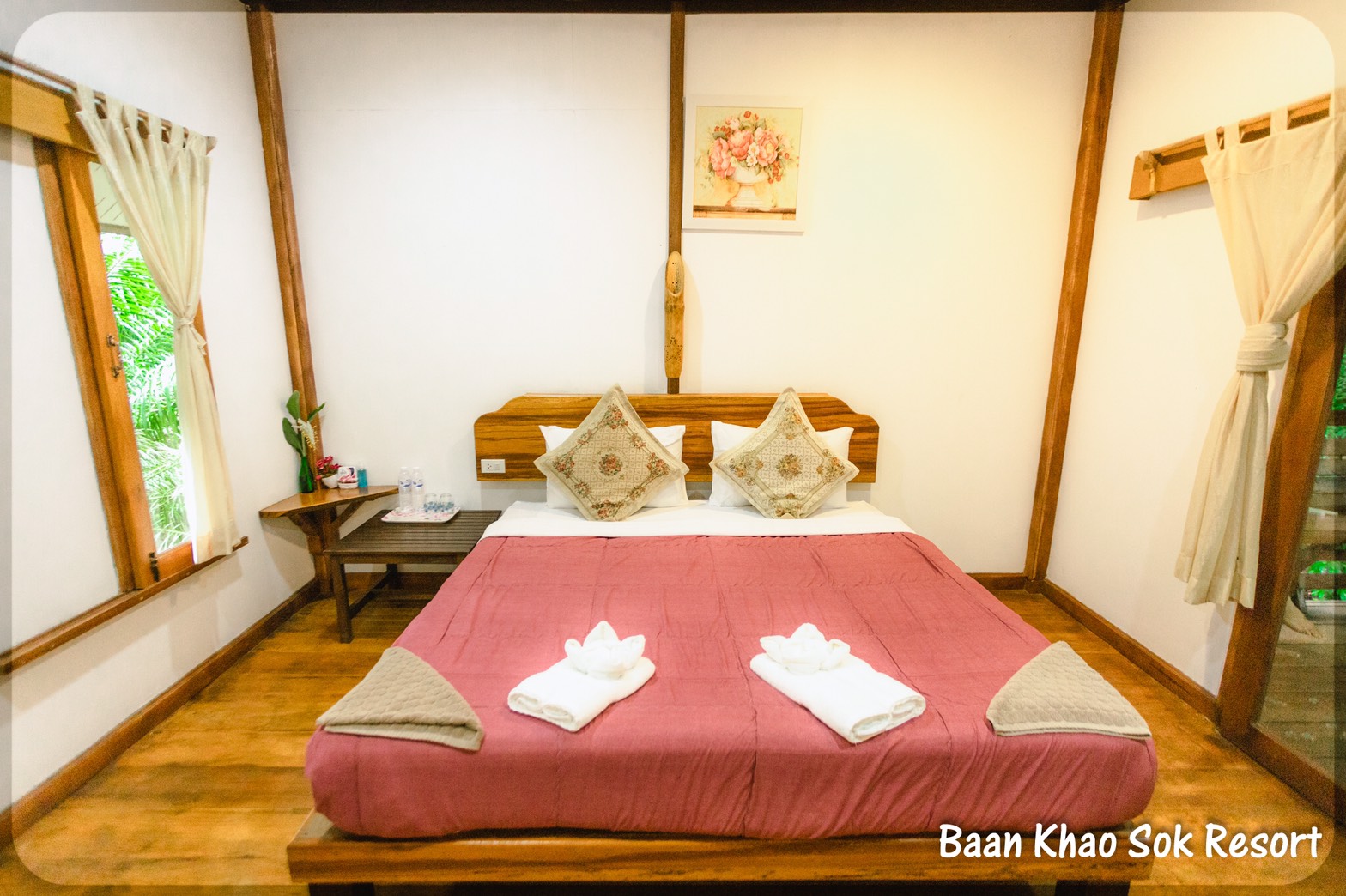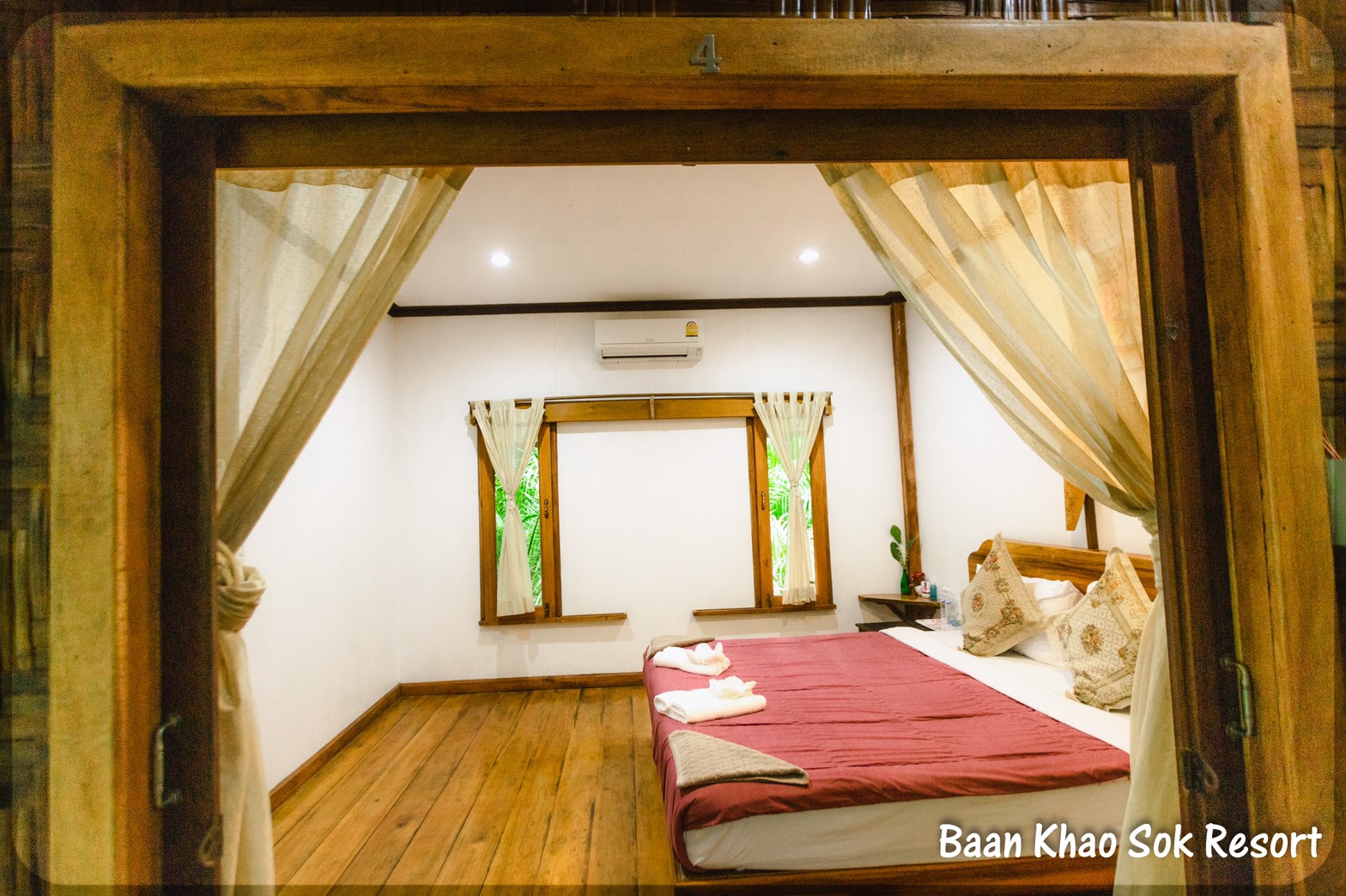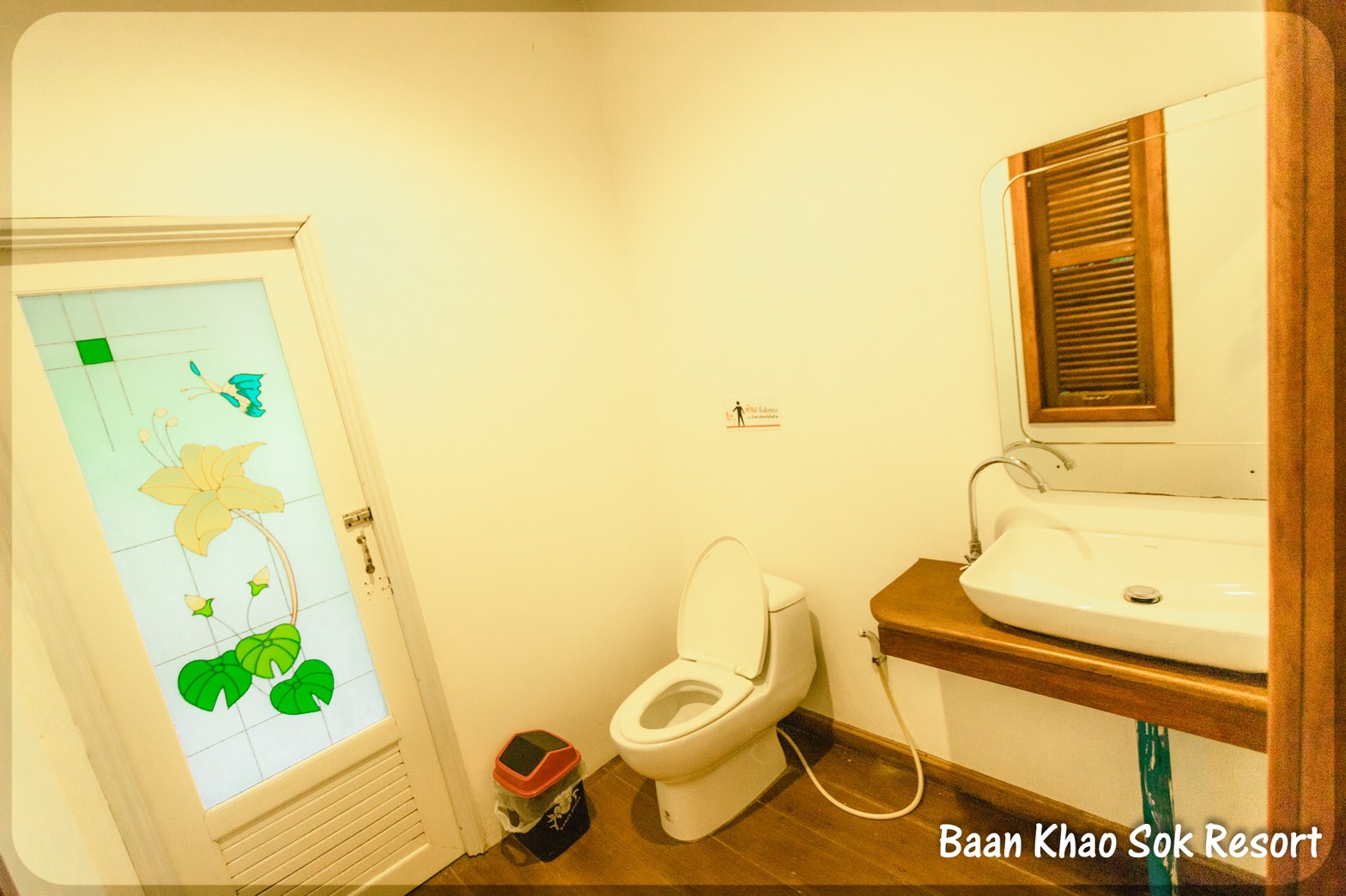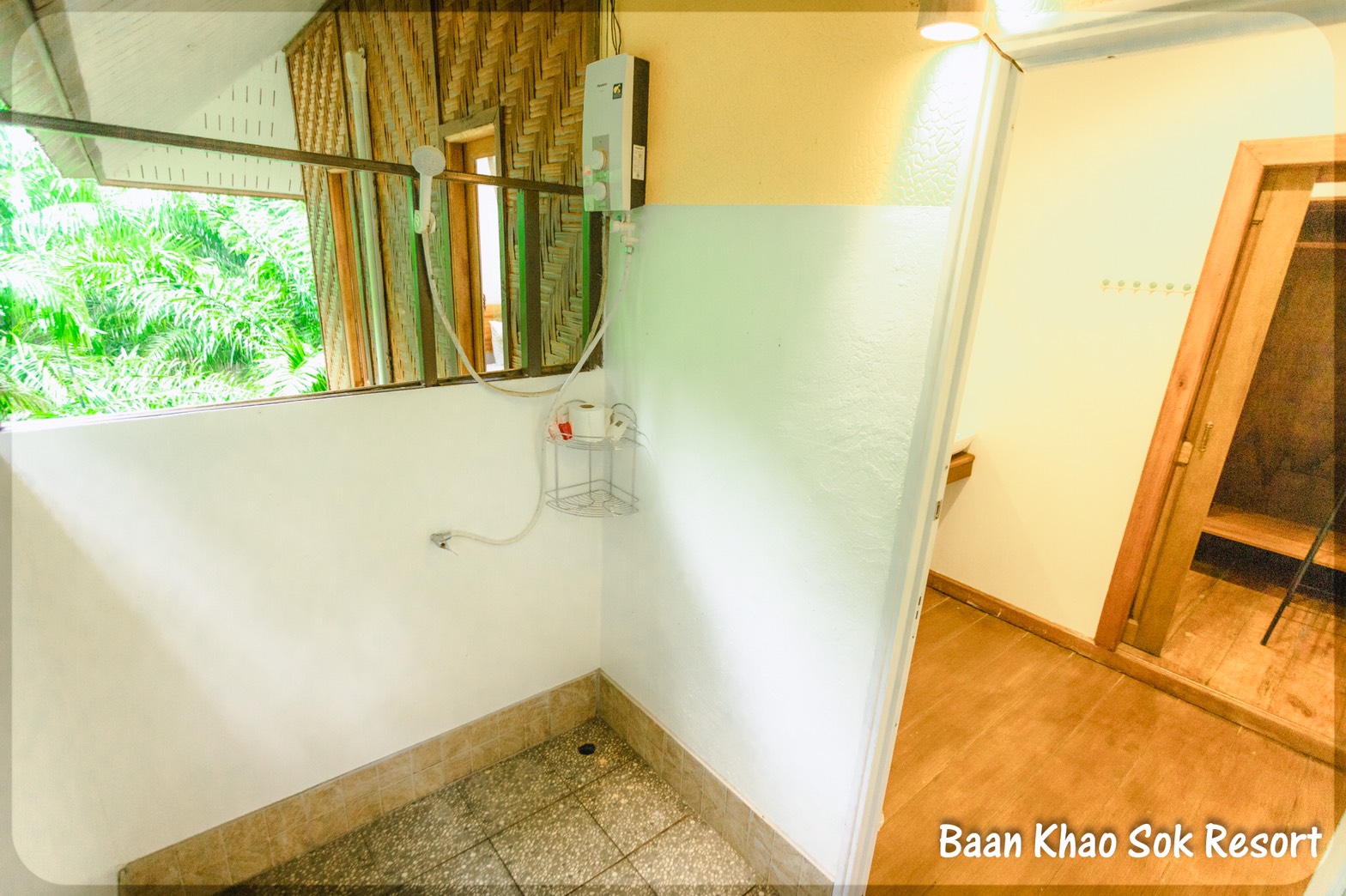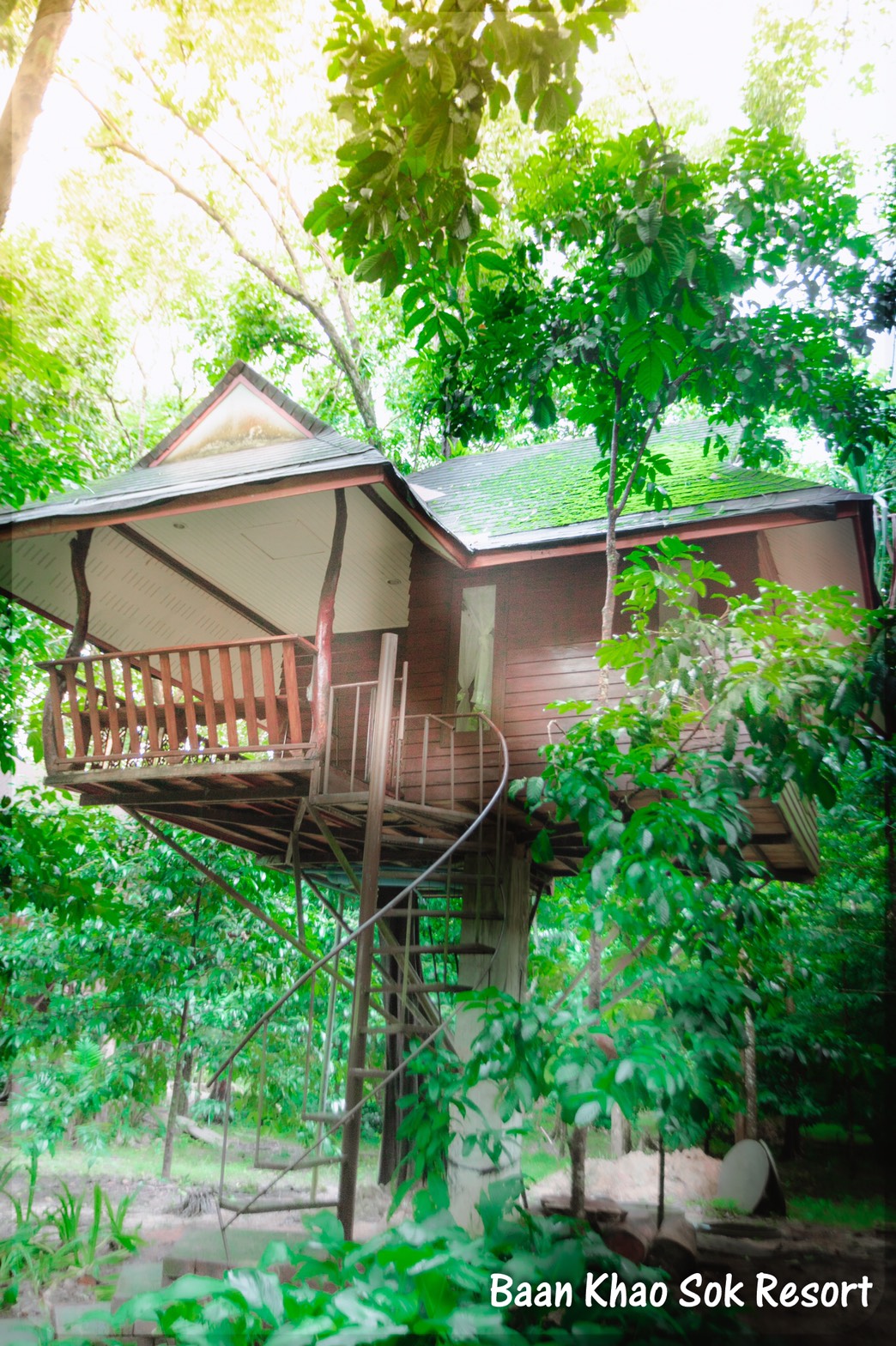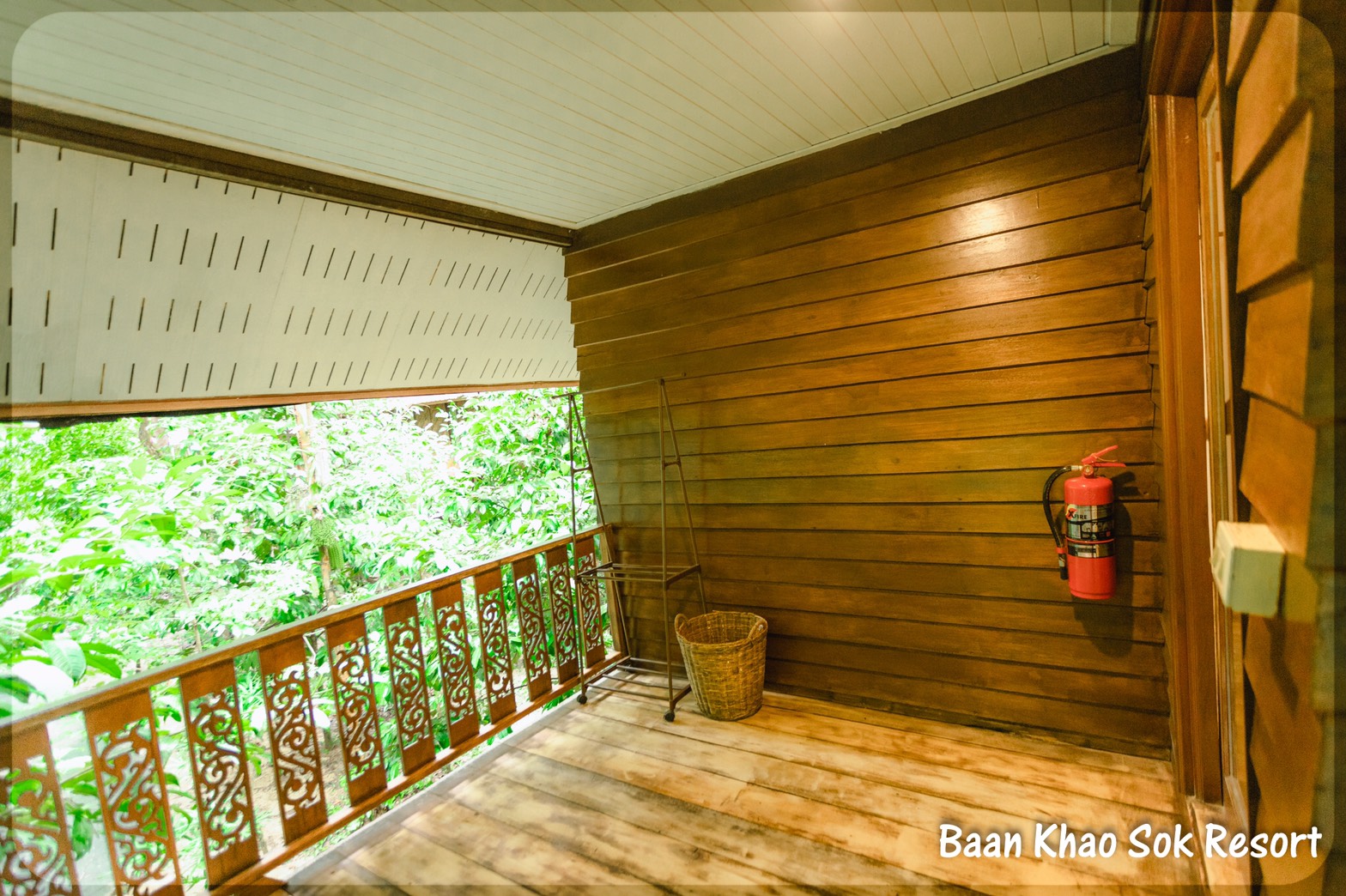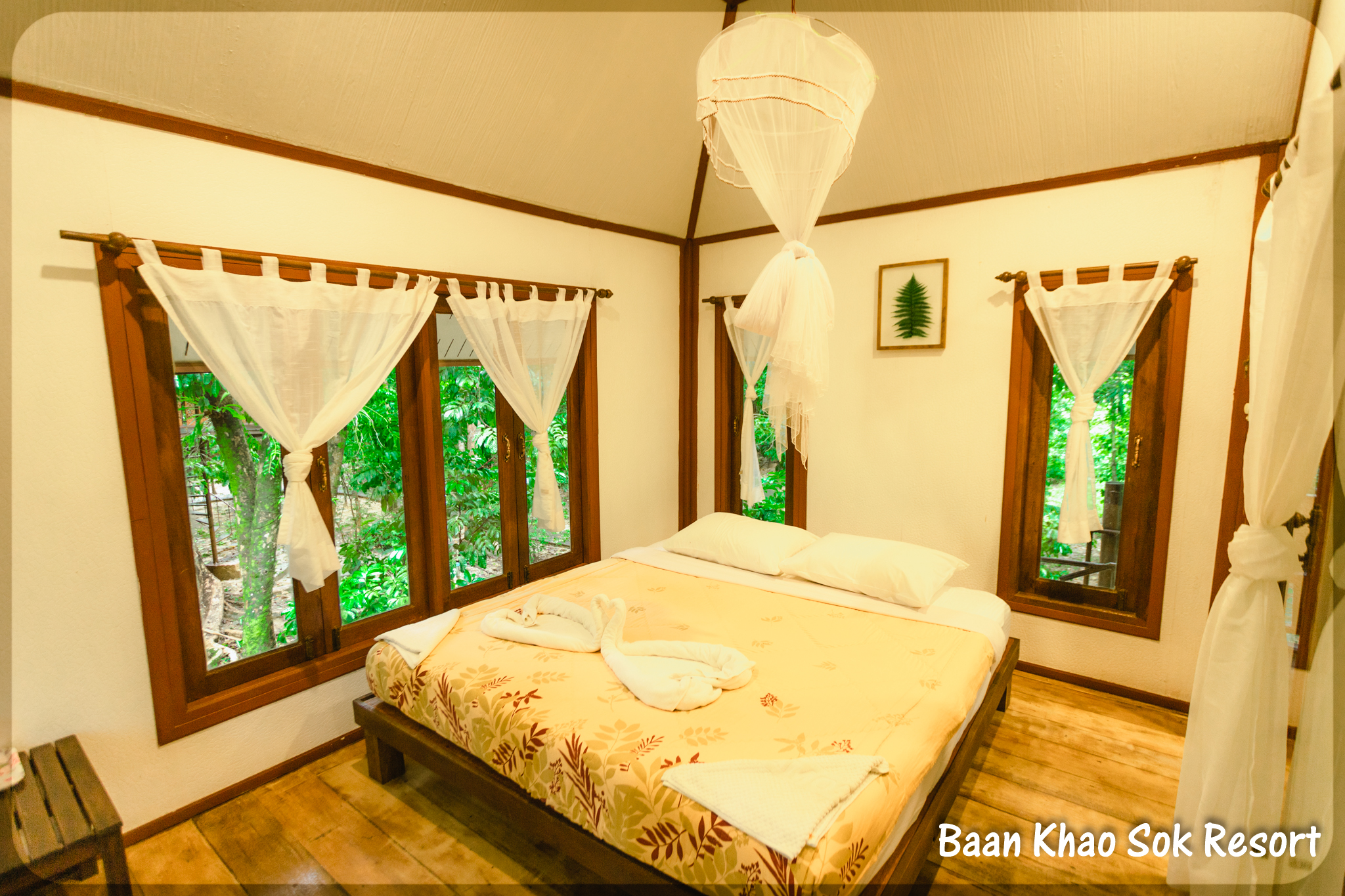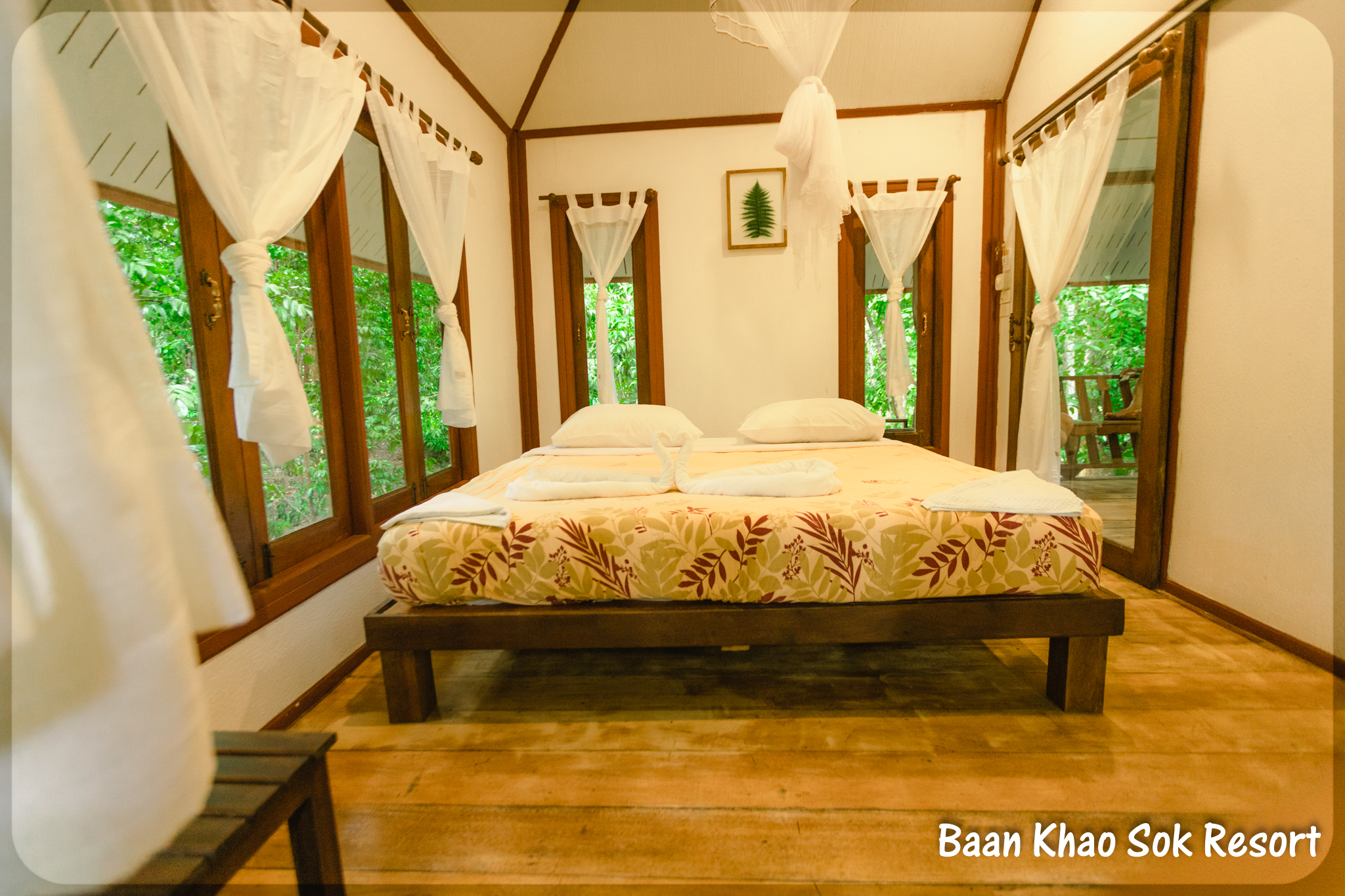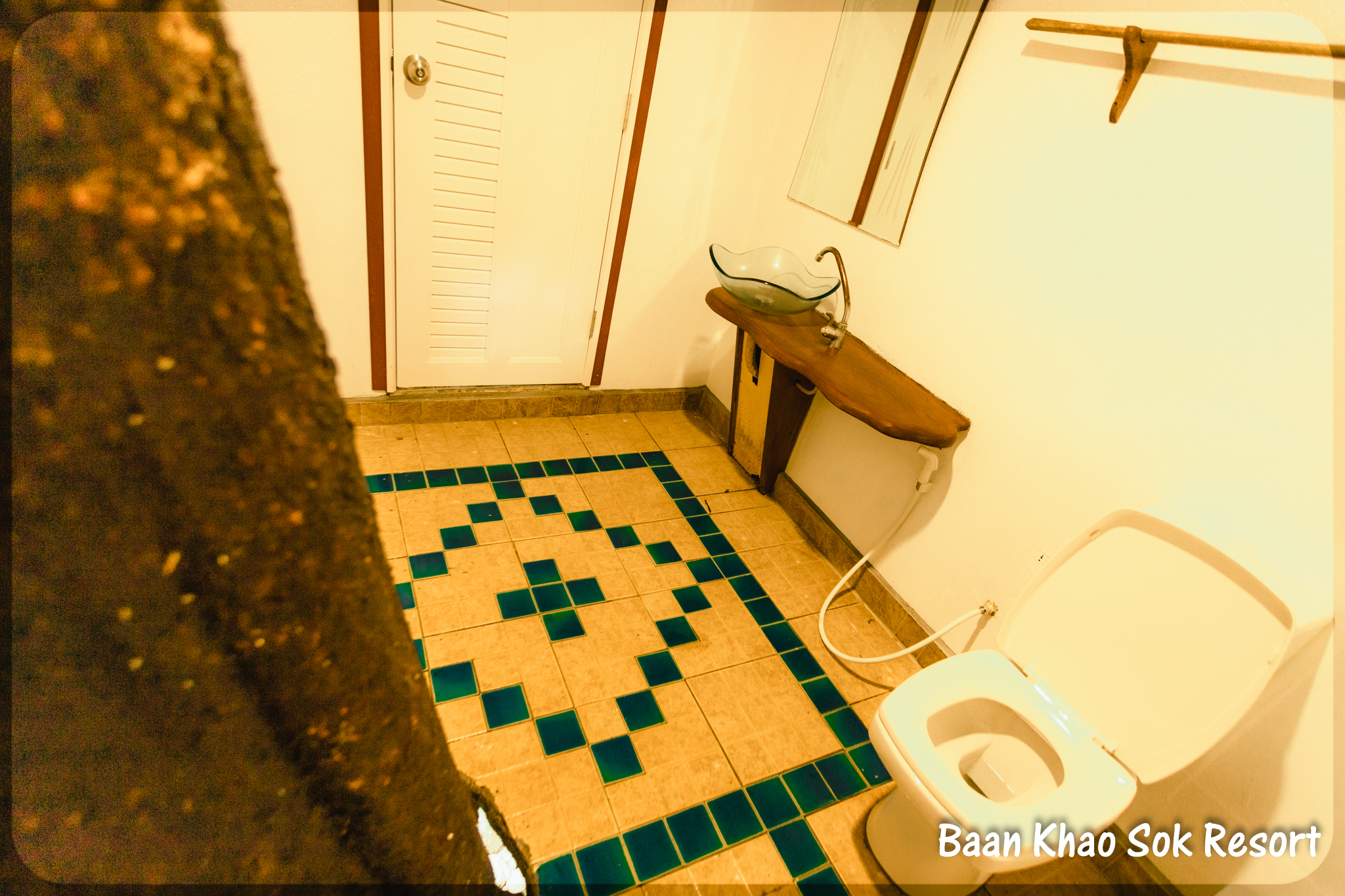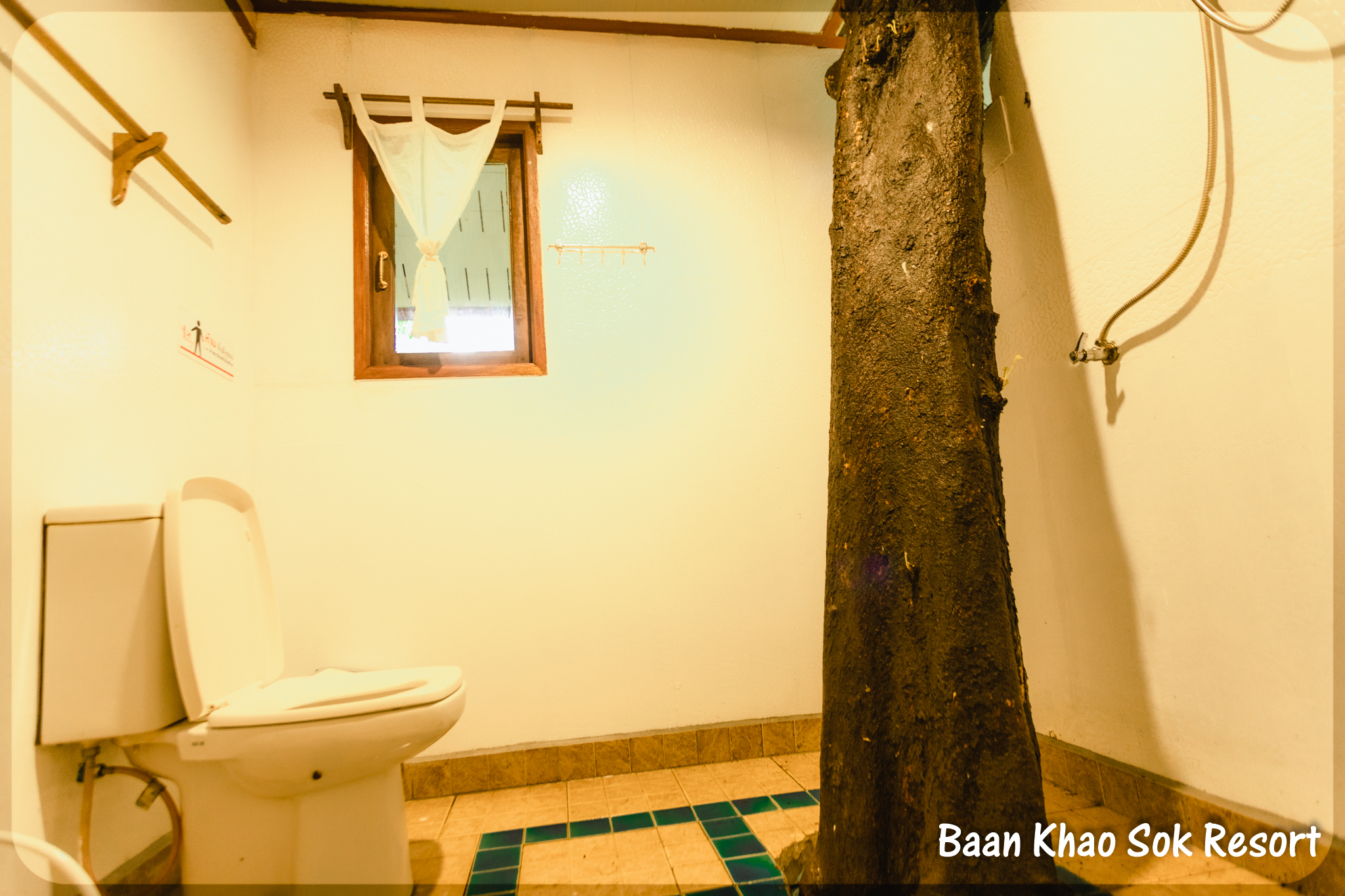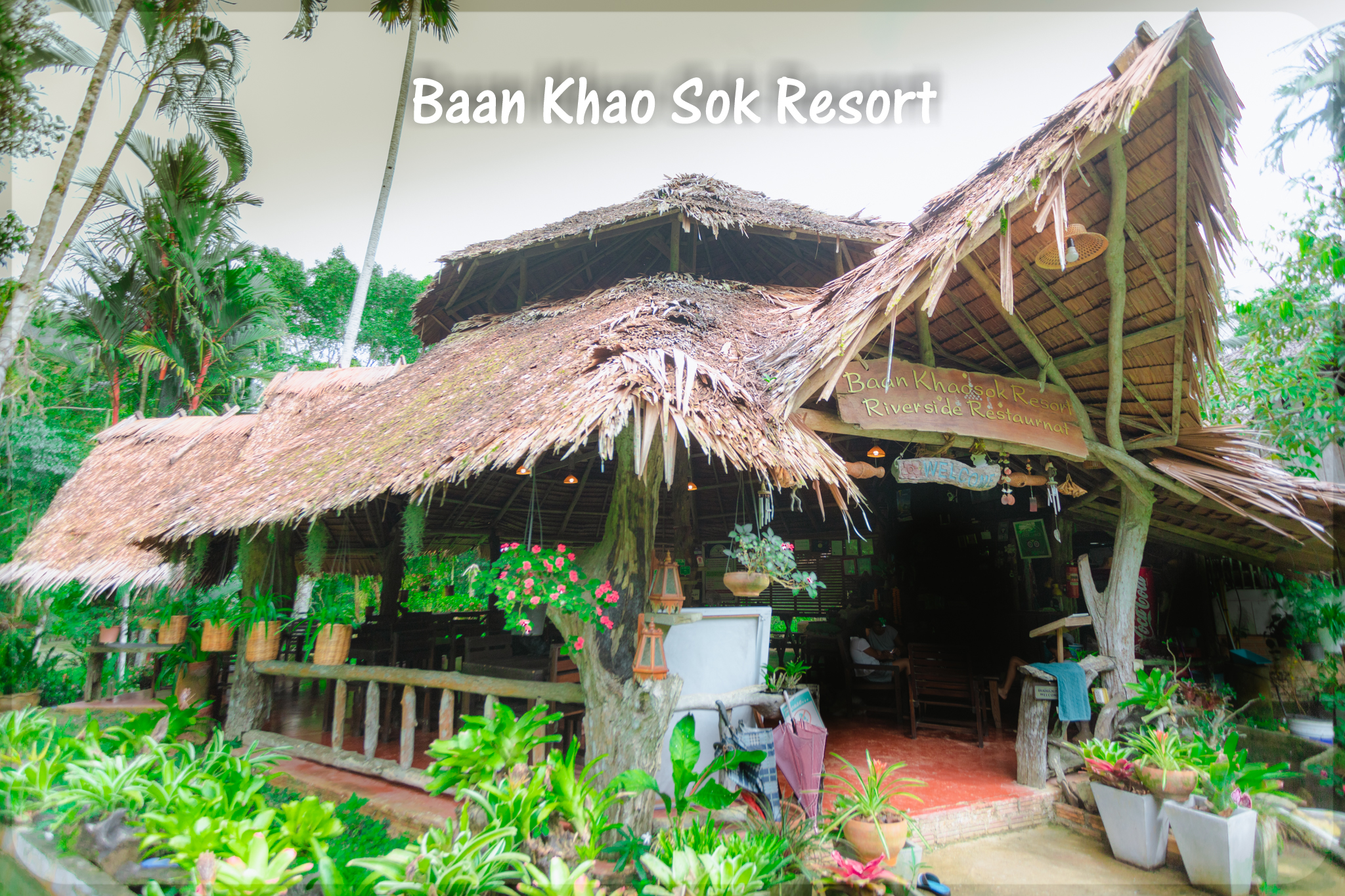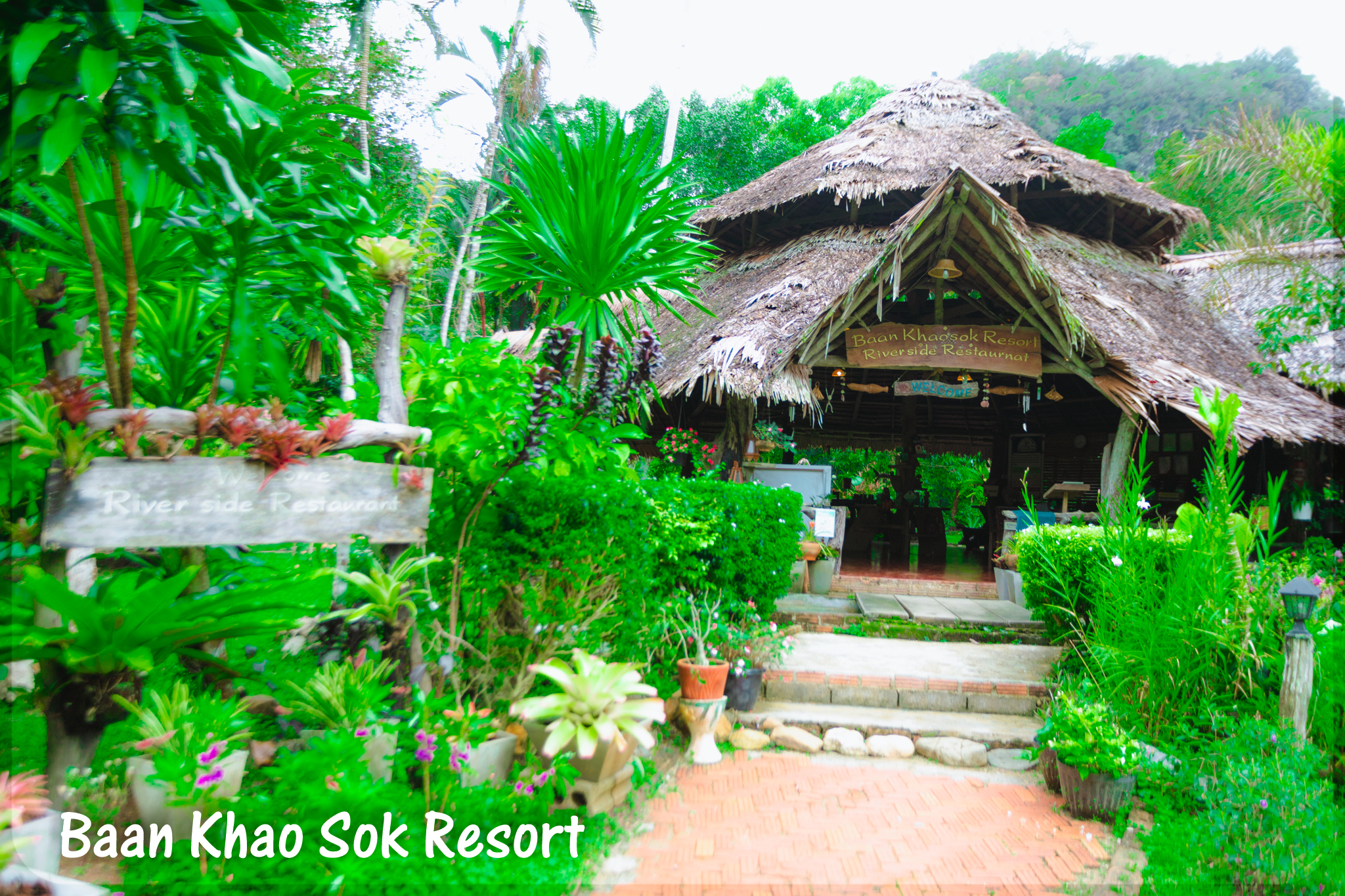 Treehouse Deluxe A/C
2,500 Baht/Day
Luxurious design surrounded by tropical gardens. You will see variety of local fruit in our orchards along the way between restaurant to tree houses with air condition in the room. (include breakfast )
Treehouse Superior Fan
1,500 Baht/Day
Luxurious design surrounded by tropical gardens. You will see variety of local fruit in our orchards along the way between restaurant to tree houses with fan in the room. (include breakfast )